Tailored Retirement Planning
In addition to working with successful business owners and professionals, the Esposito Advisory Team works with families and individuals focusing on how to make the best of their retirement lifestyle.
Whether it comes to building and saving for retirement or ensuring your money is on track,  everyone would like to know that they are putting their best foot forward for their future.
The hard part is you can't find the answer online, and what works for one person doesn't work for everyone. The truth is, we all have a different idea of what happiness looks like, now and in the future. As your life unfolds, your needs will change and require you to adjust as you go.
Your wealth planning has to be as flexible and dynamic as you are. Critical life events can render your financial plan obsolete; having an expert wealth team as a partner along the way gives you the peace of mind that a team is always beside you every step of the way.
Retire In The Best Place Possible
That is why we will work with you to make sure that your plan is solid, and that you are completely comfortable every step of the way. All you need to do is give us an idea of what you see in your future and we will find a way to make it happen.
Of course, we know that you have worked endlessly for your money and that you need to do everything you can to protect it so you can live the future that you have always dreamed of. That is why we will work as hard as you do to make sure that you can look forward to your retirement knowing that absolutely everything is taken care of.
Want to learn more about our retirement planning services? Contact us today to learn more. You have a vision. We have a process to get you there.
Planning for the future is never easy, but when you have our team working by your side, you will soon see that it can be. We can provide you with the clarity you need and we can also support you with budget planning services as well.
With lifestyle goals and even required rate of return guidance provided as well, you know that we can help you with everything you need.
Everyone has a different vision for what their retirement will look like. That's why there is no single retirement strategy that works for everyone. Your retirement planning is as unique as your retirement dreams.
We Are With You Every Step of The Way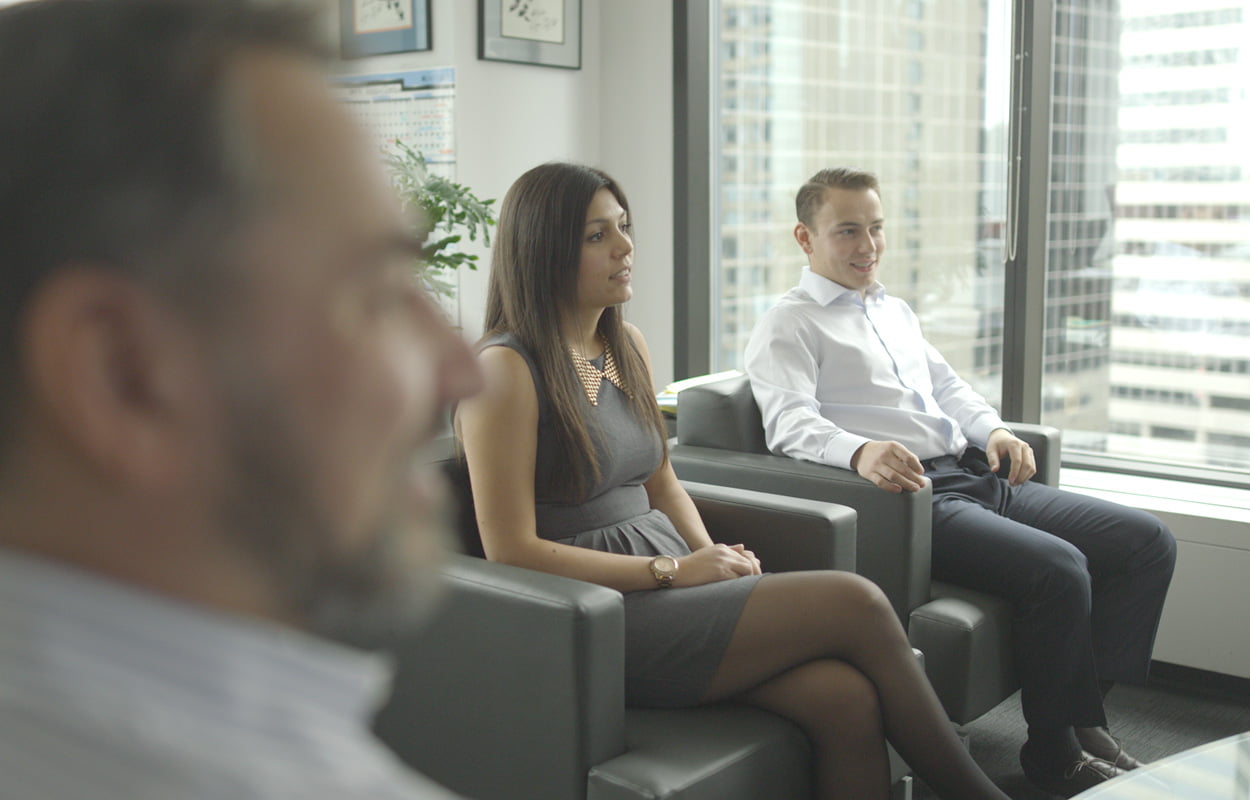 If you have never given your retirement a second thought before, you have nothing to worry about because we will take care of nearly every aspect with ease and flawless efficiency.  We will also explain everything to you as we go, to make sure that you are always completely aware of the steps we are taking and why.
The Esposito Advisory Team pride themselves on offering personal attention to the unique needs of each of our clients, as well as aligning ourselves with other industry experts who focus intensively in specific areas of financial planning.
If you are interested in finding out more about our team, how we can help you or about your financial future in general, please do contact us today. We would be more than happy to work with you and we can't wait to show you why we are the best at what we do
"What's interesting is I am part of Fred's continuity and succession plan; there is nobody better equipped to handle a client's plan than an advisory team that has addressed it in real time. We've lived through it and continue to go through the struggles of the process. This allows us to become peers rather than just advisors when sitting with clients. I think that is pretty powerful."

Mckenzie Esposito